Not that handy with the Pen Tool? But want a way to create the common swirls/flourishes trend objects. Here is a quick method.
Create Type Layer
Begin with a New > Document Preset of your choice. I used 500×500, White Background Contents at 72 Resolution.
Then add any type to the new document. As captured below, I used the word Rose
(Arial, Bold, 149pt)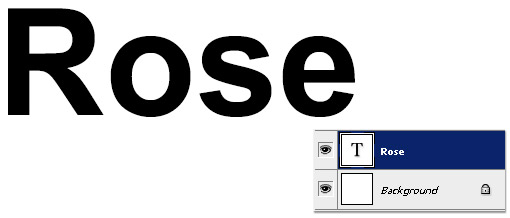 Convert Type to Shape Layer

Next, Ctrl + Click (MAC:Command Click) directly onto the Type Layer (Rose) and from the context list choose Convert to Shape Layer as captured below.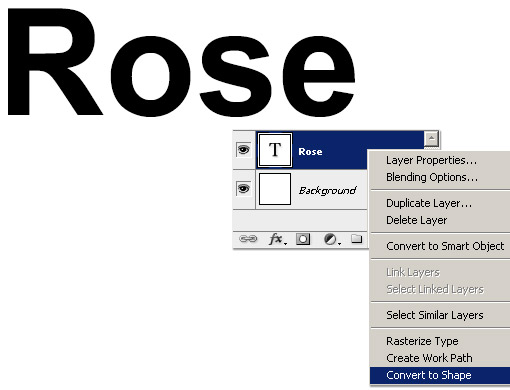 The result will be as captured below, type converted to Shape Layer.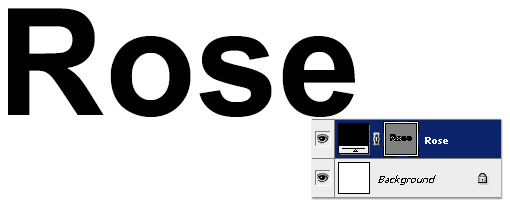 Filter > Liquify

Now with Shape 1 Layer Thumbnail active, go Filter > Liquify menu command.:
Ctrl Click (MAC:Command Click) the Vector Mask Thumbnail to activate it as a selection.
Then click the Add New Layer Mask icon command at the bottom of the Layers Panel.
Ctrl Click (MAC:Command Click) on the Vector Mask Thumbnail and choose disable.
You should now see a red x through the Vector Mask as captured below.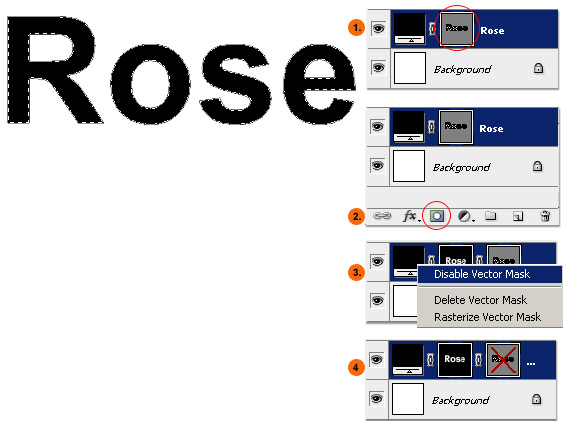 Liquify – Twirl Clockwise Tool

Activate the Twirl Clockwise Tool
Set Brush Size/properties
Then Press and hold along the edge to create auto twirls to the Mask
Click OK command to commit changes.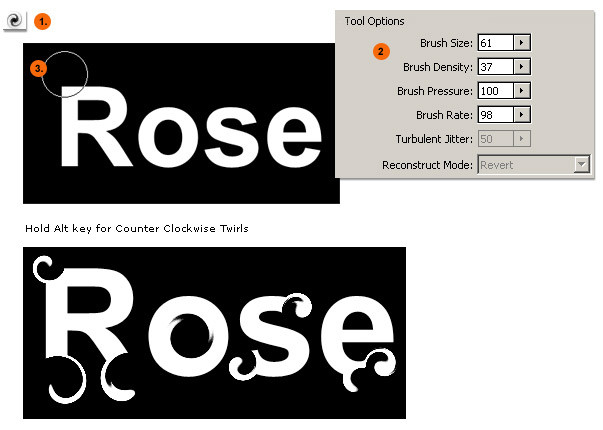 Here is the final version.