A simple Transform trick and your on your way to creating endless custom shapes for reuse in your projects, or simply experiment to your hearts content to create that perfect logo.
Set Foreground color to your preference. (I used black)
Select the Custom Shape Tool.
Set 'Shape Layers' Options Bar feature.
Select any custom shape from the preset picker.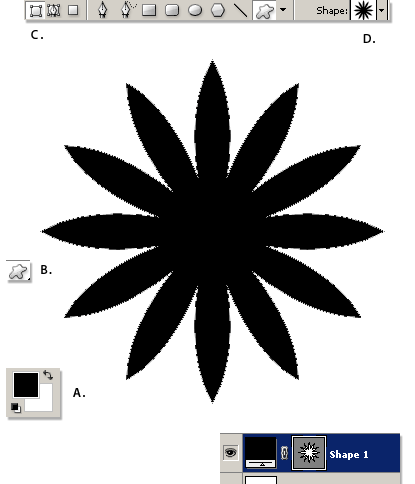 Next, hit the 'Ctrl + Alt + T' keys on the active 'Shape 1' layer to begin the Transform, as indicated by the bounding handlers below.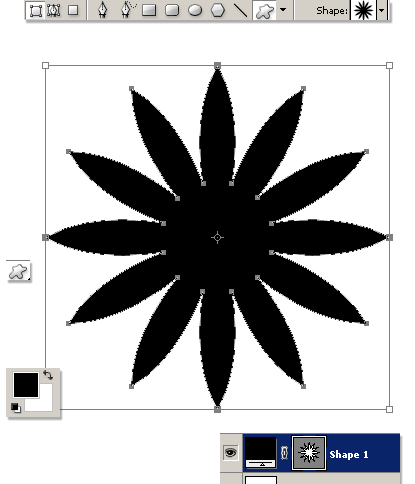 Click and drag INWARD from any of the corner handler/anchor points, as captured below, then hit the 'Enter/Return' key to commit.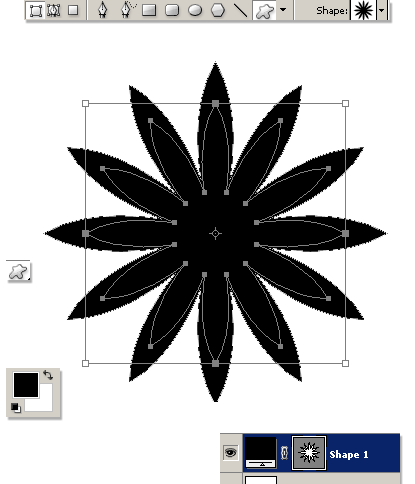 Switch to the 'Path Selection Tool'
Set the Options Bar 'Exclude Overlapping Shape Areas' feature (encircled in red) to create a knockout, as captured below..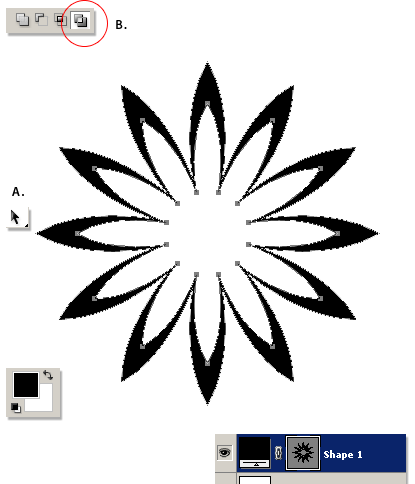 With the Path Selection Tool still active, click and drag from upper left to lower right to select both paths. In doing so you should see a static marquee selection as captured below, and all anchor points will be highlighted as a result.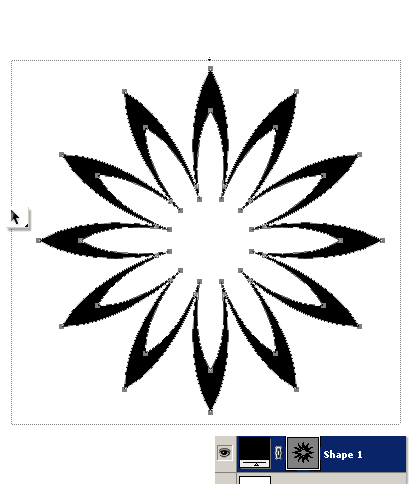 Now that all anchor points are selected, Ctrl + T to get to the Transform handlers again. Resize inward and rotate just slightly, as I have captured below, then hit the 'Enter/Return' key to commit.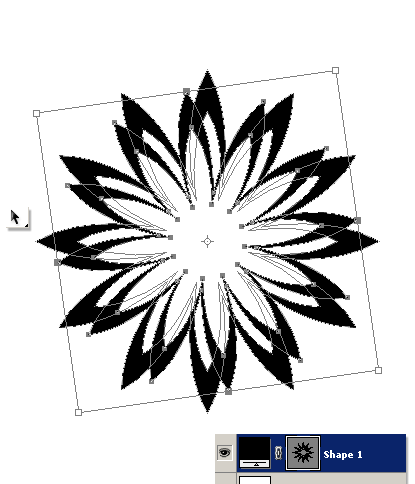 Finally, hit the 'Shift + Ctrl + Alt + T' multiple times to repeat the last transform, and the below is the effect.
Experiment with other preset shapes for 1000's of various effects using the above transform technique. Other examples: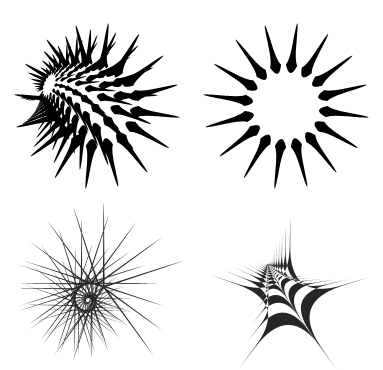 Refer to 'Adding Custom Shapes to the Preset Collection' tutorial for more details.